It take a certain type of skill practiced over and over again to write content for the web. It is not the same as the essay style writing you make be use to in college, it is less fluff and jargon, and more straight to the point. Your writing needs to be concise and easy to follow, yet interesting and engaging so the reader comes back for more. When designing a website according to Redish there are 10 guidelines to follow to develop a strong writing style:
Engage the reader by referring to them in in your writing.
Allow your personality to come through the text.
Write in an active voice.
Keep sentences short and simple.
Remove unnecessary words.
Don't cram all the information into one place.
Paragraphs should be kept short.
Start with the main content.
Put the actions in the verbs not nouns.
Use web user friendly languages such as
For more interesting and practical advice for writing on the web head over to Janet Reddish's blog.
Concise writing is essential when designing a website. Focus on the essential message as you begin to create your content. Decide what is the first questions your audience will want answered when they visit your site. To make your content more credible source answers to your questions. Think about any additional information the users might need. When you have finished your first draft check that there is a sequent to your pages and that the flow to your content is logical.
This is a nice visual to keep in mind when writing content for your site.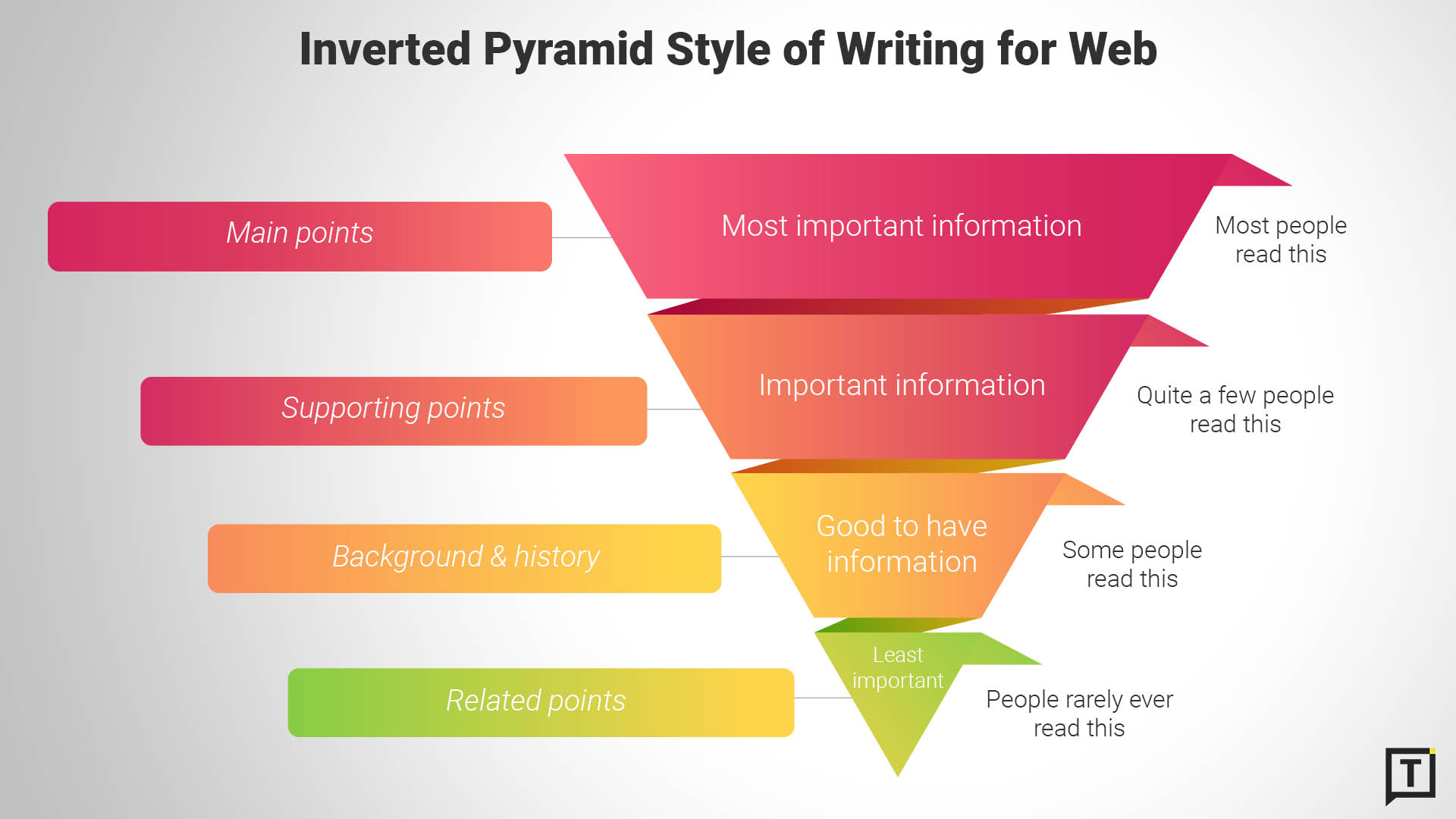 Whatever the content of your website entails ensure you have credibility of content, that you draft and revise ( and revise again!), check your links are working, your facts are correct and your grammar is on point. You are then ready to hit the publish button on your site, cross all your fingers and toes and hope your hard wok has paid off.
If like me you need all the help you can get when it come to web design check out this website The Content Factory or watch this video for more helpful tip.
Courtesy of CharliMarieTV